KOMBI PHOTOBOOTH BY EVENT PLANNER SCOOPY'S & CREAM X SUPERICECREAMTRUCK IN SINGAPORE IS AVAILABLE FOR HIRE FOR YOUR WEDDINGS , EVENTS, PROMOTIONAL ROADSHOWS!
Kombi Photobooth by Scoopy's & Cream at the Singapore Peranakan Museum Armenian Street in April 2018.
Want something different from the usual photobooths that are all over Singapore right now? You might want to consider having the most hippie kombi photobooth as part of your event mix. Even overseas in larger countries such as Europe and USA, you will find kombi photobooths around, but in Singapore, it is even more rare to see a Kombi around, much less something which can be used to be part your joyous occasion!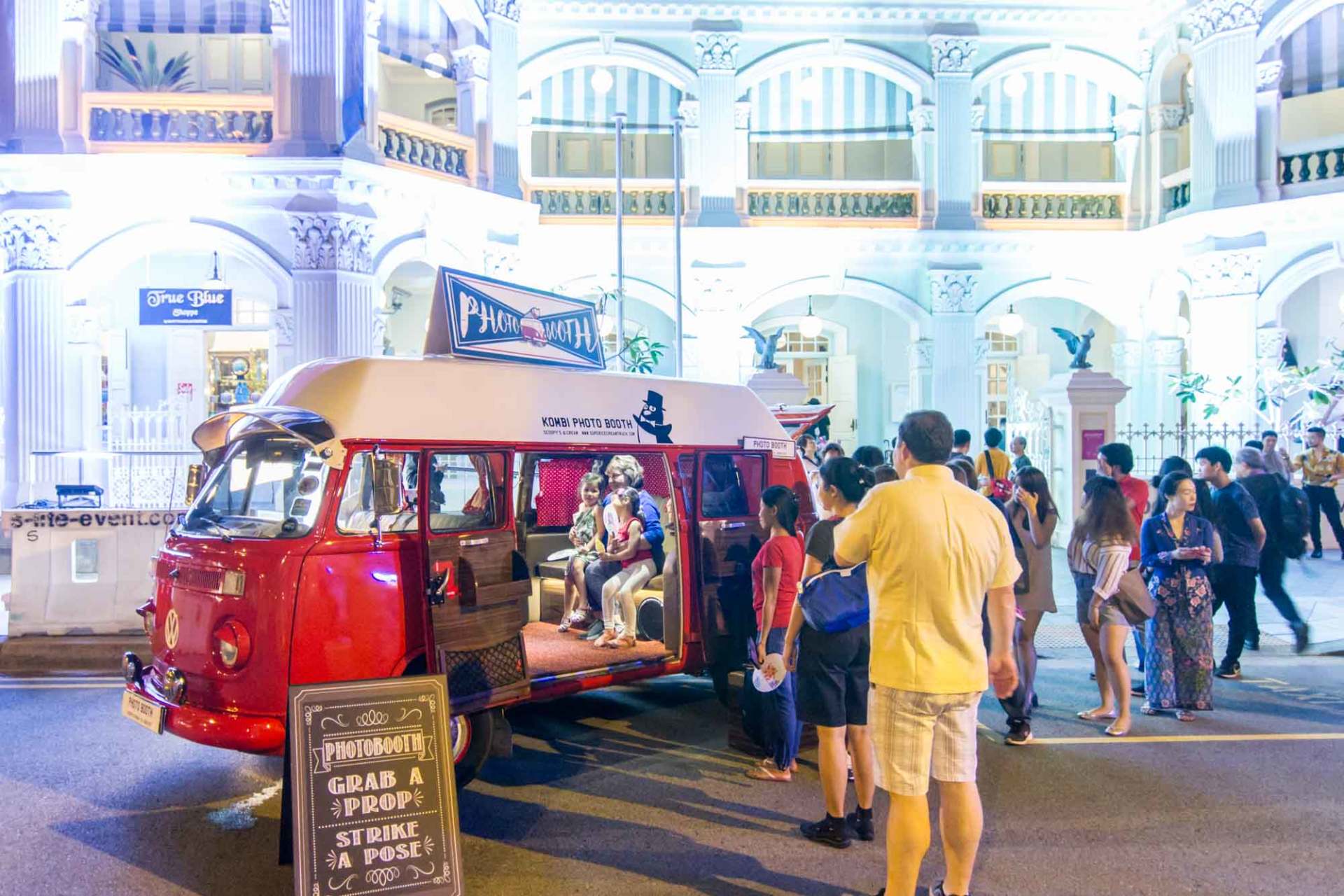 With our professional event photographer and photobooth operator with experience with more than a decade, trust that the technicalities are all under control and photos will be awesome!
Customize your printouts with your branding before the event day, and have an instant print service on the actual day.
Standard props, or add on customized props and backdrops available as well.
Use as a main backdrop for the kombi, or have a kombi photobooth right inside the kombi ! ( Actual Sample Below ) Kombi Photobooth internal , actual instantprint, with props and customized internal kombi backdrop!
Kombi VW Vans are vibrant, happy backdrops and adds hippie positive vibes to ANY photoshoots – Rent a Kombi for your Photoshoot for unforgettable experience on digital and hardcopies. We have a good fleet of 10 different types of kombi, colours, and types !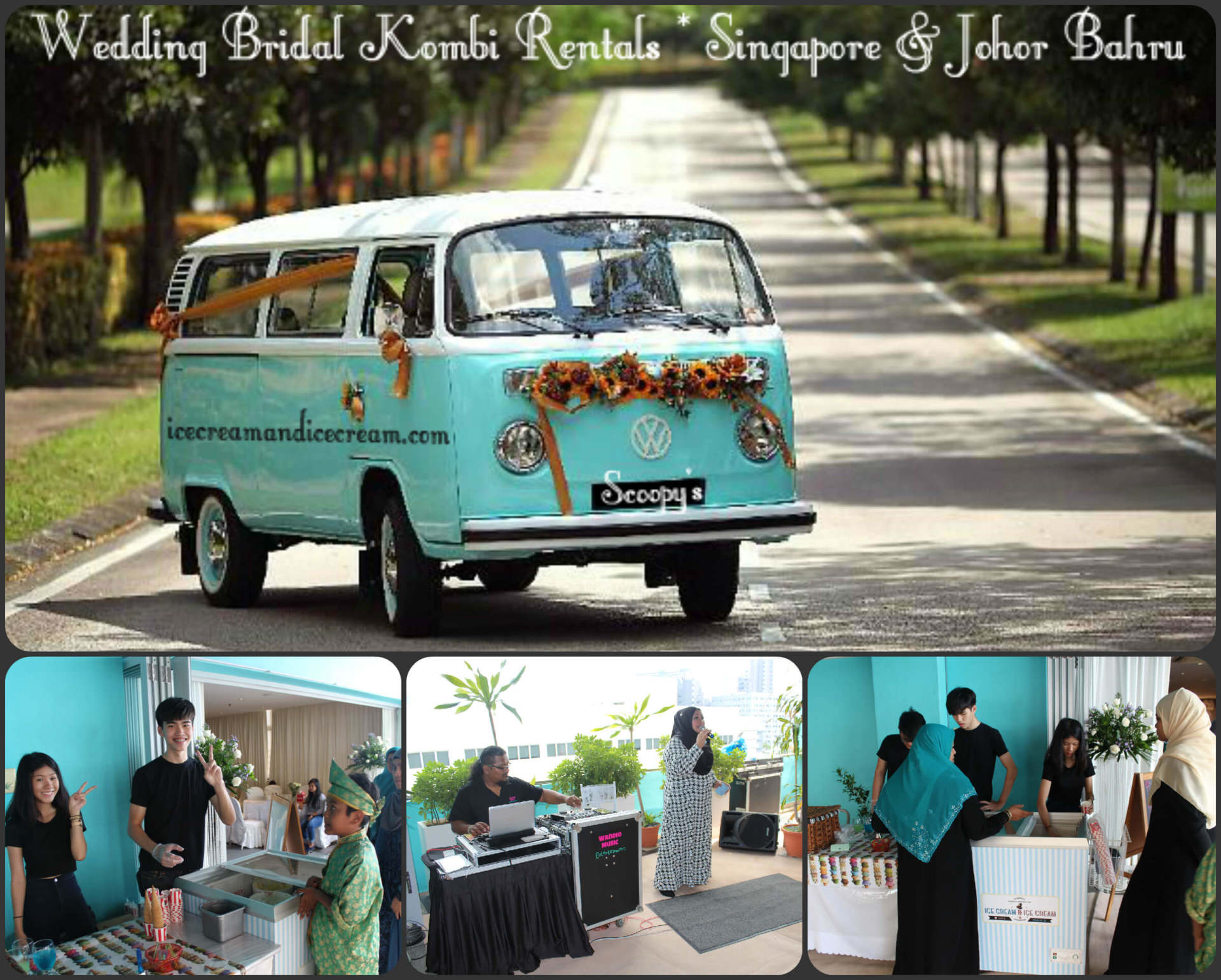 Tiffany Blue Bay Window Type 2 Kombi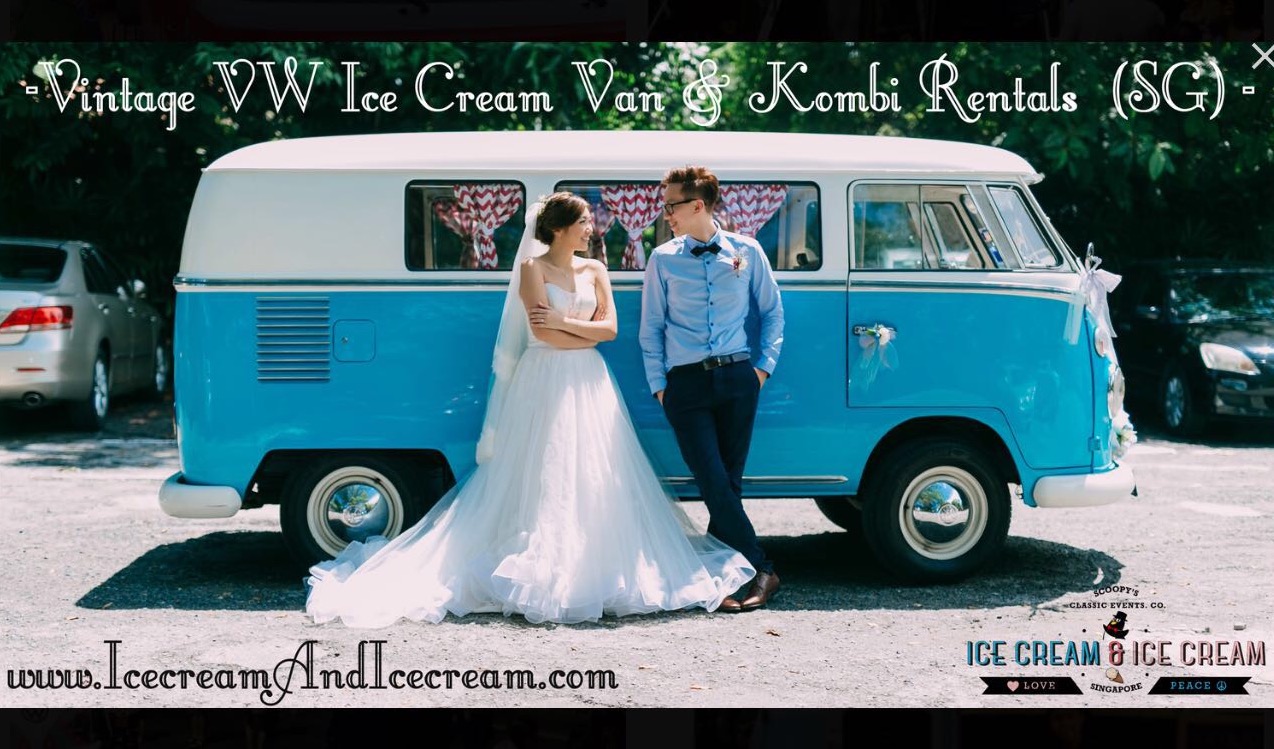 Pre 1967 Splitwindow T1 model in Pastel-Powder Blue
Speak with our friendly staff now , or send us an email with our contact form HERE ! let us know your intended event date & details so we can give you the best recommendations !